Jeera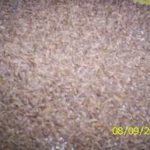 Common Name
English :Cumin
Hindi :Jira
Manipuri :Jeera
Scientific Name
Group :Angiosperm (Dicotyledon)
Family :Apiaceae
Genus :Cuminum
Species :cyminum  Linn.
Habit :Slender delicate herb
Parts Used :Fruit
Mode of Preparation :Fruits soaked for infusion. Fruits crushed for decoction. Fruits ground to powder for powder use.
Mode of use :Decoction, Fresh
Ingredients :Fruit contains sminaldehyde, 1,3 – p menthadien-7-al, and 1,4-P menthadien-7-al. Essential oil is also found.
Ailment Treated:Fruits are stomachic, carminative and astringent, useful in dyspepsia and diarrhoea. Fruit infusion is useful for digestion. Powdered seeds, used as good spice.
Source:Cultivated.